The easiest way to do your nails 💅
Let's put the cards on the table: it can be a nightmare to have your nails done at a nail salon. It is very expensive, it takes an eternity and often it is not exactly the way you want it.

But luckily everything can be done much cheaper, faster and just the way you want it. Let us present our Polygel Nail kit: The best way to bring the perfect nail salon home to you.💅🏼

Lasts up to three weeks
By combining acrylic powder for strength in a gel base, Advanced PolyGel's formulation delivers strong, flexible, feather-light nails, which are odorless and can easily last for up to 3 weeks.
Why polygel nail set?
The market's most complete set where everything is included to get started (many sets out there are incomplete, eg you often have to buy your own UV lamp). 
Lasts up to three weeks 💅 

Safe and environmentally friendly: Non-toxic, no monomer or chemical odor, no drama :)
Super easy and quick to apply. Perfect for beginners.

What is included in the package?
❤7 different Polygel colors.
❤UV lamp to dry your nails
❤Base and topcoat for perfect finish
❤Release the solution to even out the Polygel
❤Reusable shapes and tips for the best shape of the nail
❤Brush and mini tool to get the Polygel from the tube to the nail, and then spread evenly
What colors do I get?
But how do I use it?🤔
First time ? Do not worry, follow these steps and you will get the best nails you have ever had 💅🏼
Clean your nails
Choose the color you liked and squeeze out a small amount of polygel
Choose the perfect nail tip for you and roll PolyGel on the nail tip
Dip the brush into the abrasive solution, even PolyGel for a smooth surface
Now dry your nails with the UV lamp and trim a little

You finished! Bestie 😍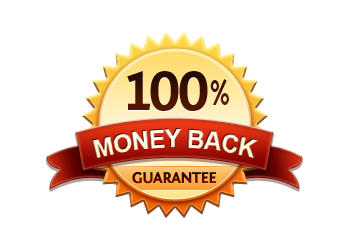 Here we take customer satisfaction seriously. If you are not satisfied with the quality of your product, please contact us(info@prettygirlshops.com), we will do it right.
We offer Free worldwide shipping for all our orders.

| | |
| --- | --- |
| Country | Delivery time |
| United Kingdom | 8-10 business days |
| Europe | 8-15 business days |
| United States & Canada | 10-18 business days |
| Australia & New Zealand | 8-12 business days |
| United Arab Emirates | 8-15 business days |
| Rest of the World | 10-25 business days |

Returns? 14 days hassle-free returns after receiving for any reason
Payment options? – Paypay,VISA, Mastercard, Maestro American Express

Questions? – 24/7 customer support at info@prettygirlshops.com
1 Year Warranty
30 Day Money-Back guarantee
Free Shipping & Returns* Learn more
Crafted from recycled metals
Free gift box packaging
7*24 hours customer E-mail service, If you have any questions, you can always email to our customer service team*info@prettygirlshops.com
I have not received my nail products yet.
I have not gotten my pakkage from you
Good
I'm recommending to all, but we need to watch video for doing our nails. Don't worry about shipping.
e
for someone who has never done their own nails detailed instructions would has been nice. There was no instructions at all.